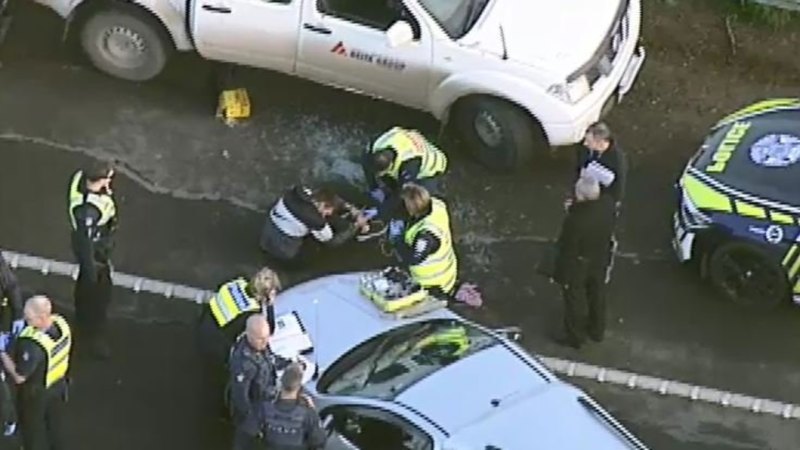 A dramatic peak-hour police chase on the Princes Freeway began after three people allegedly stole a ute from a man who left his keys in the ignition while getting a coffee at a petrol station.
Police say they were called to Cobblebank, in Melbourne's outer west, early on Monday morning after receiving reports a Nissan ute had been stolen from a service station on the Western Freeway about 5.20am.
"The owner of the other vehicle, he'd gone in to get a coffee and had left his keys in the ignition and the car running, and these people had seen the opportunity and jumped in," said Detective Senior Sergeant Mark Guthrie.
The ute was tracked by a police helicopter as it drove towards Geelong.