'Extreme and dangerous' driver killed elderly cyclist during police chase, court hears – The Independent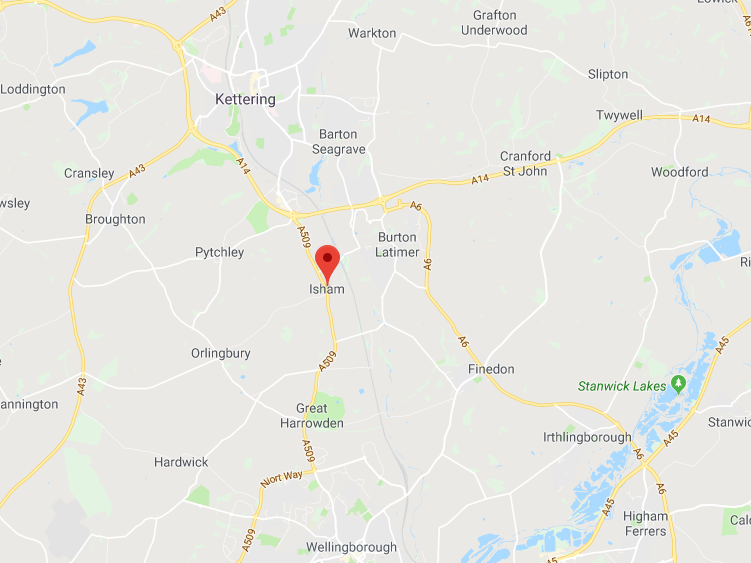 An "extreme and dangerous" driver carrying out an early-morning burglary spree fled police at speeds of 80mph before knocking down and killing an elderly cyclist, a court has heard. 
Gary Lynch is alleged to have reversed over 75-year-old Arthur Bourlet as he made a desperate bid to force his way past police pursuit vehicles on a road in the Northamptonshire village of Isham. 
Northampton Crown Court heard the 55-year-old was cornered by police who had chased him for more than two miles along a busy single carriageway on April 11.
Officers forced Mr Lynch, at the wheel of an allegedly stolen Mitsubishi Shogun, into the quieter Station Road in the village.
However, in opening the case against Mr Lynch, prosecutor Derek Johashen said the driver refused to stop.
"He reversed the vehicle, manoeuvring at some speed, forcing police vehicles out of the way as he did so," Mr Johashen told the court.  
At around the same time, Mr Bourlet had dismounted from his bike and started to push it up the hill.
"As the Mitsubishi was reversing at speed away from the three police cars that had tried to bring it to a halt, Mr Bourlet tried to move out of its pathway," Mr Johashen told the jurors.
"He seems a little unsure of which way he should go, moving from his right to his left. He moved to his left.
"The Mitsubishi reversed in the same direction as he had moved and started a three-point turn. The vehicle struck Mr Bourlet. It pushed him against some hedging and reversed over him."
The court heard that after Mr Bourlet was knocked over, seven gas maintenance workers were forced to run and jump over fences to avoid being struck by the Mitsubishi as it hurtled away.
Jurors heard that Mr Lynch "could have been in no doubt" he had knocked Mr Bourlet off his bike and driven over him, but did not halt his attempt to get away from police.
"There is and can be no doubt that the manner of driving was of the most extreme and dangerous," Mr Johashen said.
Mr Bourlet was airlifted to hospital but died as a result of his injuries almost a month later. 
Mr Lynch, who refused to attend court on Monday, was also accused of having stolen the Mitsubishi from a cottage in Grafton Regis, Northamptonshire. 
The defendant is also alleged to have attempted to burgle the White Hart Inn in the village at 3.21am and stolen items from the Cock Inn in Hanslope at 5.50am.
The court heard that the stolen Mitsubishi triggered automatic number plate recognition (ANPR) cameras in Wellingborough, and officers were led on a chase of over two miles, including the busy single-carriageway A509.
The prosecution also described how Mr Lynch reached speeds of 80mph in a 30mph zone and drove the wrong way around a roundabout while attempting to escape from officers.
The court heard Mr Lynch was taken out of the car when it was eventually stopped as a police BMW struck the driver's side. 
Mr Lynch, of no fixed address, denies causing death by dangerous driving, two counts of burglary, attempted burglary, aggravated vehicle taking, refusing to take a breath test, driving while disqualified and driving without insurance.
The trial continues.
Additional reporting by PA