The Nenoksa accident: A timeline of confusing and conflicting reports – Bulletin of the Atomic Scientists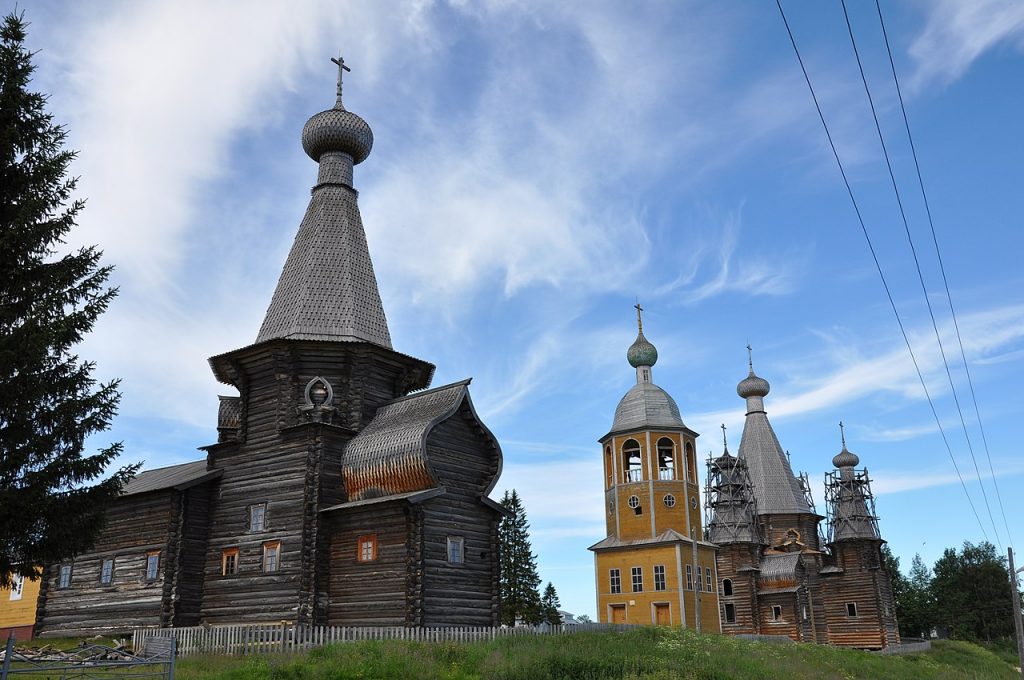 St. Nicholas church in Nenoksa, Russia. Credit: Wikimedia.
An accident offshore of the Nenoksa missile test site in northern Russia caused an explosion in early August that left five Russian nuclear scientists dead. Although only the Russians know what caused the explosion, some US intelligence officials and arms control experts believe the Russians were testing an engine for a nuclear-powered cruise missile. A review of varying public statements and news accounts since the accident suggests that the full Nenoksa story has yet to be told.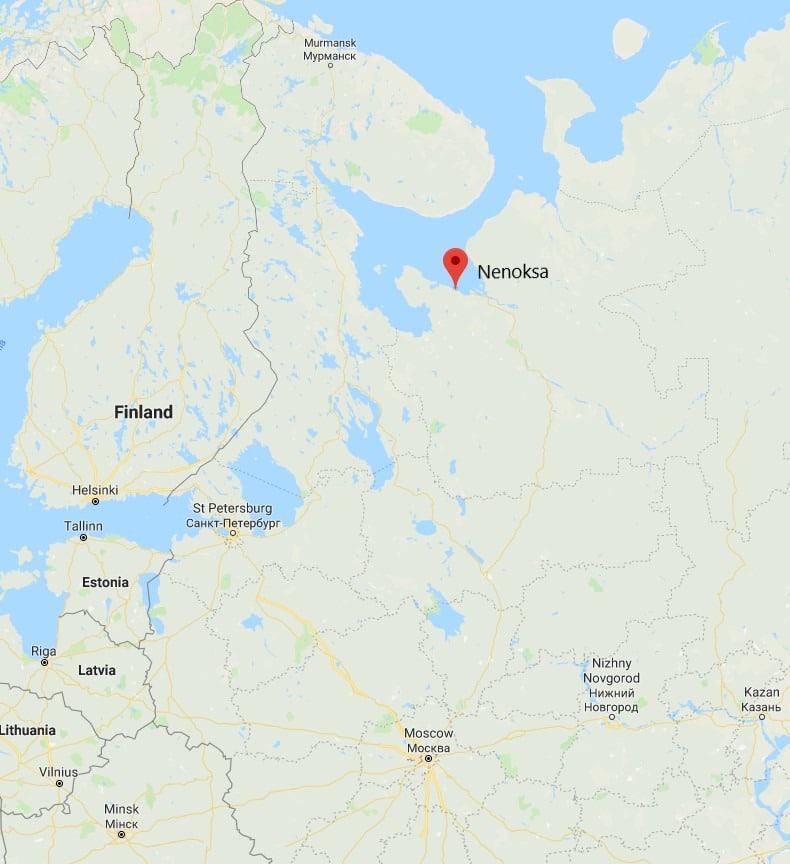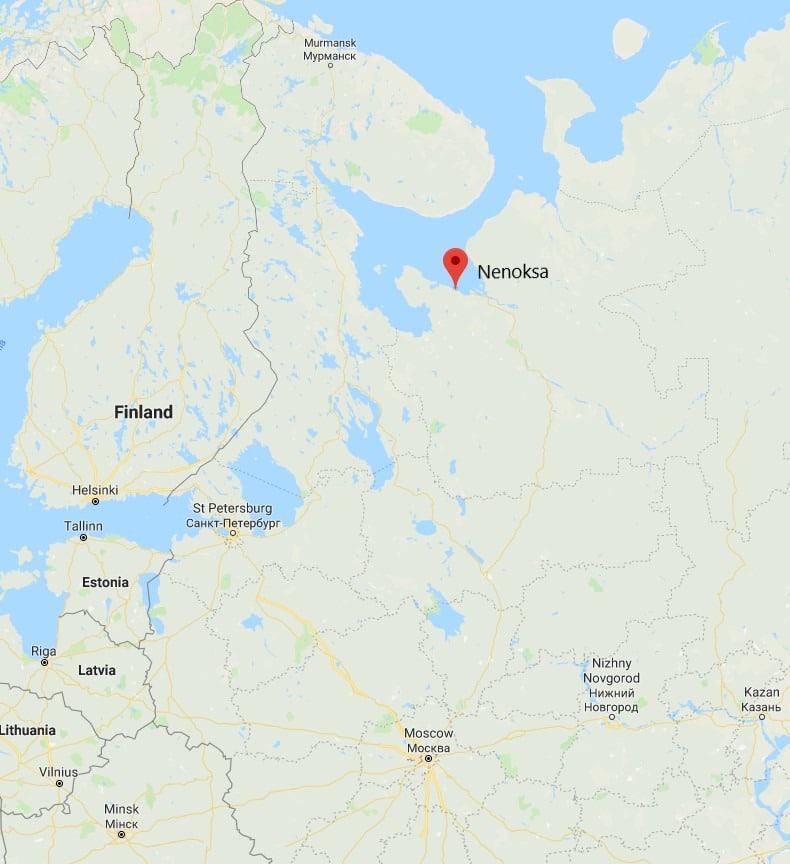 Thursday, August 8: An explosion occurs near the Nenoksa missile test site, along Russia's arctic coast. Russia's defense ministry issues a statement saying that "there was an explosion and fire during a test of a liquid propellant jet engine." The statement also says that two people had died and four others were injured.
Kseniya Yudina, a spokeswoman for Severodvinsk city administration, says that a "brief rise of the radiation level was registered in Severodvinsk at about noon," and the city government posts a statement online saying that two meters had registered "a short-term elevation in radiation."
But the Ministry of Defense's statement says that "the radiation background is normal," and the city government's online report is taken down later in the evening.
Images surface on Twitter of Arkhangelsk first responders wearing hazardous materials suits as they move victims from an ambulance to a helicopter.
The license plate of the ambulance in the photos showing a Hazmat team unloading a passenger matches an ambulance seen in a 2018 TV report about Arkhangelsk first responders.https://t.co/jlxYl20wUE pic.twitter.com/JQtiJhpUJT

— Fabian Hinz (@fab_hinz) August 8, 2019
Friday, August 9: Pharmacies in two towns close to the test site report a run on iodine tablets.
Saturday, August 10: Russia's nuclear energy company, Rosatom, says five of its employees had died as a result of the test. The company says the test involved "isotopic sources of fuel on a liquid propulsion unit," and that the tests were conducted on "an offshore platform," adding that "after the tests were completed, the rocket fuel was ignited, followed by detonation.
This is a first look at the offshore platform in #Russia, which was likely involved in a nuclear explosion last Thursday. The incident is related to a suspected missile test. The platform is about 2.5 miles from the #Nenoksa missile test range. @Maxar pic.twitter.com/LWcpffwdKZ

— Christoph Koettl (@ckoettl) August 15, 2019
Two radiation detection sites in Russia closest to the accident, at Dubna and Kirov, site go offline. Comprehensive Nuclear-Test-Ban Treaty Organization (CTBTO) officials inquire about the reason the sites are offline and Russian authorities who manage the sensors cite technical problems.
Sunday, August 11: Officials at the research institute where the five nuclear scientists were employed state that the scientists had been investigating "the creation of small-scale sources of energy using radioactive fissile materials." The scientific director of the institute, Vyacheslav Solovyov, implies that the scientists had been working on miniature nuclear power devices, likening their work to NASA's KiloPower project.
Monday, August 12: Russia holds funerals for the five scientists who were killed in the accident.
Tuesday, August 13: Kseniya Yudina, the spokeswoman for the Severodvinsk city administration, says that residents were advised to leave the village for a two-hour period on Wednesday morning, August 14, for "planned military activity." Then the governor of the region, Igor Orlov, states that "there is no evacuation." The request to leave is subsequently rescinded.
Three more radiation detection sites, at Bilibino, Peleduy, and Zalesovo, stop transmitting data. In total, five out of the seven stations situated in Russia were down.
Russia's weather monitoring agency reports that a brief but measurable jump in radiation levels did occur on the day of the accident.
Thursday, August 15: Norway's nuclear safety authority says it detected radioactive iodine at its air filter station in Svanhovd, near the Russian border. However, it says this result is consistent with earlier measurements, and that the monitoring stations detect radioactive iodine six to eight times per year. The statement adds that it is not possible to determine if the detection is linked to the Nenoksa accident.
Friday, August 16: Doctors from the Arkhangelsk Regional Clinical Hospital tell the Moscow Times on condition of anonymity that no one at the hospital was warned that they would be treating patients who had been exposed to radiation. Independent expert Cheryl Rofer points out that some details from the report are dubious.
Monday, August 19: Vladimir Putin, speaking in France, says there is no threat and no increase in background radiation near the accident site.
Tuesday, August 20: Sergei Ryabkov, Russia's deputy foreign minister, referring to the radiation detection sites that had gone offline, says that sharing data from these sites is voluntary. He also says that the CTBTO's mission does not include monitoring tests like the one during which the accident occurred.
The CTBTO executive director Lassina Zerbo tweets that two of the radiation detection stations, at Peleduy and Bilibino, had resumed data-sharing and were back-filling data.
I've mapped @gbrumfiel's reporting of the status of IMS radionuclide stations in Russia. A red pin (📌) shows the station is down. Stations with a yellow pin were down, now back online and backfilling data. Green is online and white is under construction. https://t.co/OJKD7dW44N pic.twitter.com/sCAes6WCro

— Jeffrey Lewis (@ArmsControlWonk) August 20, 2019
Kremlin spokesperson Dmitry Peskov says in a call with journalists that a "nuclear-propelled missile" was being tested when the accident occurred.
Wednesday, August 21: The Washington Post cites Russian newspaper Novaya Gazeta reporting that two victims of the accident died not from traumatic injuries but from radiation sickness.
Vladimir Putin says the deadly explosion occurred during a test of a promising weapon system.
Kremlin spokesperson Dmitry Peskov denies knowledge of any cases of radiation poisoning sustained by those who were injured in the accident.
Friday, August 23: NORSAR, the Norwegian nuclear test-ban monitor, states that its data indicate that the initial explosion was followed by a second explosion approximately two hours later.