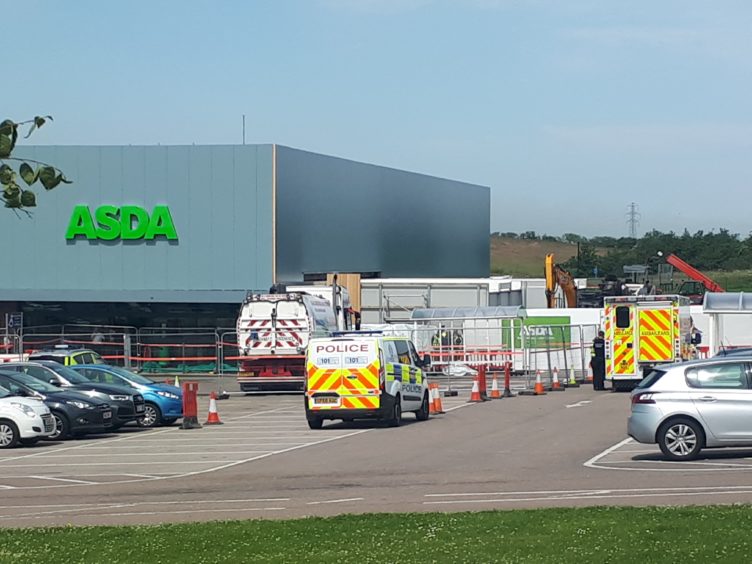 Police have confirmed that a 58-year-old man has died following an industrial incident in Peterhead this afternoon.
Emergency services were called to the Asda at Longside Road at around 12.30pm to assist an injured man.
Despite the best efforts of those at the scene, he was pronounced dead a short time later.
Detective Inspector Sam Buchan, who is leading inquiries, said: "First and foremost, my thoughts are with this man's family at this very sad time. His next of kin has been informed.
"Inquiries are at a very early stage and we are carrying these out in conjunction with the Health and Safety Executive. Thank you again to the public for your patience while our investigation continues."
Officers at the scene were seen stood by a digger and what appeared to be a section of fallen scaffolding, but the exact nature of the incident was not clear.
The supermarket has been undergoing a £3.5 million extension and refurbishment over the last three months.
It is due to be completed in time for Peterhead Scottish Week's Buchan Queen to open it at the end of the month.
An HSE spokeswoman said the agency had been made aware of "an incident at Asda in Peterhead" and was liaising with Police Scotland.
Main contractor Sigma has previously pledged to employ local companies and staff to undertake work on the site, which comprises three separate extensions – they declined to comment.