A senior News Corp Australia executive has accused the government of dismissing media companies' concerns about national security laws and urged it to revisit legal changes without a further review into press freedom.
Campbell Reid, the group executive for corporate affairs, policy and government relations at News Corp Australia, made the call to skip to "the remedies phase" on Wednesday as Labor's shadow home affairs minister Kristina Keneally called for a review into national security laws and press freedom.
Scott Morrison is reportedly consulting media executives about the need for an inquiry but has so far not accepted that concern about two high-profile federal police raids on the ABC and News Corp's Annika Smethurst warrants further review or legislative changes.
Reid told ABC's AM that "the problem is acknowledged" and pointed to past consultation with stakeholders through the parliamentary joint committee on intelligence and security to call for changes without further review.
"The volume of work that has been done to suggest ways to keep the balance between keeping the nation safe and keeping the nation informed are on the table in Canberra," he said.
"Those submissions from media and media legal academics and concerned people have been too easily dismissed over the last decade or so."
Reid has suggested that a working group of politicians, media representatives and legal experts could propose legal changes.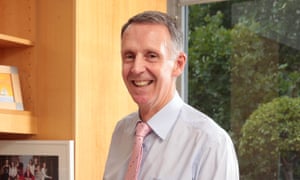 Keneally told reporters in Canberra that Labor wants the parliamentary joint committee on intelligence and security or a new cross-party committee to review laws as an "essential step" to improve national security and whistleblower laws.
Keneally pointed to Labor's record moving successful amendments to national security laws including the addition of a requirement for a warrant to access journalists' metadata in 2015 and a public interest defence for media organisations to new offences in espionage legislation in 2018.
"But Labor has been in opposition since 2013 – this is not an excuse but a fact … Ultimately it is up to the government to show leadership on this issue [and] take responsibility for whether we are getting that balance right."
Keneally accused the Coalition of showing a "cavalier response" since last week's raids on Annika Smethurst and the ABC.
Earlier, Keneally told ABC News Breakfast that security laws contain inconsistent protections for press freedom.
She cited the fact that not all national security offences contain the public interest reporting defence and that journalists can't report that a warrant to access their metadata has been issued "nor do they have the ability to argue a case against that warrant being issued".
Keneally has also proposed expanding the parliamentary joint committee on intelligence and security's powers to include the ability to review the operations of security agencies, supporting a call made last week by Labor senator Doug Cameron.
On Tuesday Morrison suggested that "press freedom is essential to our democracy" while warning that "no one is above the law".
He noted that the raids were conducted under the Crimes Act as in-force in 2017 and 2018, before the espionage bill added a defence for journalists where they "reasonably believe" dealing with secret information is in the public interest.
Morrison said if there was "evidence or any analysis that reveals there is a need for further improvement of those laws, the government is open to that" – without endorsing calls for a fresh review.