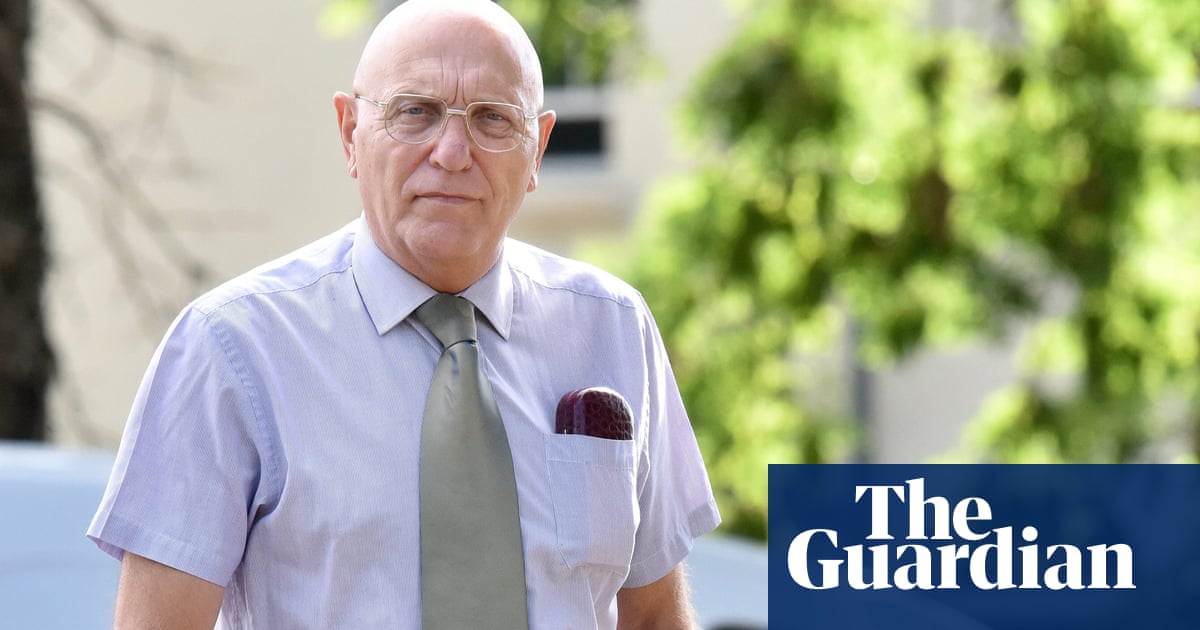 The former Southampton FC junior football coach Bob Higgins has been jailed after being convicted of sexually abusing 24 schoolboy players over a 25-year period.
Higgins was jailed for 24 years and three months. He showed no emotion as they sentence was delivered.
The judge Peter Crabtree said Higgins was a "cunning and manipulative" predator who had abused his position of trust as a respected coach.
Crabtree said he held the key to the boys' dreams of becoming professional footballers. They idolised Higgins and would do anything to please him. He highlighted how Higgins had isolated many boys from their homes and families, making it easier to abuse them.
The judge said the victims had suffered real and enduring impact. Some had suffered "severe psychological harm".
He told Higgins: "Your victims gave evidence with great bravery and dignity," adding: "Most have felt ashamed and embarrassed. Some slid into periods of alcohol depression and mental illness." The judge said Higgins had shown "not one jot of remorse" and said he would be barred from ever working with children again.
Many of his victims, now middle-aged men, sat in the public gallery at Winchester crown court as Higgins, who also coached young players at Peterborough United, was sentenced.
The judge praised the dignity with which the victims conducted themselves as they described the decades of trauma they had suffered after being groomed and abused by Higgins.
Victim after victim had testified that they had suffered decades of mental health problems because of Higgins's crimes and expressed anger, shame and guilt at what had happened to them.
Some told the court they had tried to kill themselves or turned to drink and drugs to try to blot out the abuse. Many said they had struggled over the years with flashbacks, panic attacks, depression, anxiety, lack of trust, and problems with personal relationships. Many went on to have good careers in football but some said they had lost their chance of fulfilling their potential because of Higgins.
During the sentencing hearing one victim criticised the FA and Southampton FC over their handling of Higgins, 66. He posed the questions to the court: "Where were Southampton? Where were the FA? Where was their due diligence and safeguarding policies? They had a duty of care, a responsibility."
Three players waived their right to lifelong anonymity. Reading his victim impact statement in court, the former Peterborough youth team star Dion Raitt said Higgins was evil and had "brainwashed" him. "I was trapped in your world 24/7 with no chance to escape," he told Higgins.
"I thought you were a god," he said. "You are pure evil, a false prophet, a wolf in sheep's clothing. You took away my dream and replaced it with a living nightmare."
A former Southampton FC youth player, Anthony Connolly, told the court that he first met Higgins when he was 12 and said the coach had groomed his parents as well as him. "You took away my childhood," he said.
Connolly said the abuse created a "void inside of me" filled with "fear, anxiety and torment". He said he turned to drink to try to drive the fear away and suffered mental health issues.
"I hope Southampton FC and the English FA have learned from their mistakes," he said. "I hope the proper safeguarding is in place." He added: "Today is the beginning of a new chapter in our lives."
The third man who waived his right to anonymity, Lee Smith, described Higgins as a "monster" who ruined the dreams of his victims for his own "sick perverted satisfaction".
Smith, also a former Southampton player, told Higgins he could not harm any more children. "The football community is now a much safer place," he said.
Higgins, a married man and a father from Southampton, was convicted of sexually abusing junior players following two trials. Southampton FC has issued an apology to the victims.
Peterborough United FC offered an "unreserved apology" to all victims and survivors of abuse by Higgins.
The statement, issued on Wednesday, said: "As a football club, we recognise and understand that some of the players under our care were subjected to unacceptable abuse and for this, the club is very sorry."