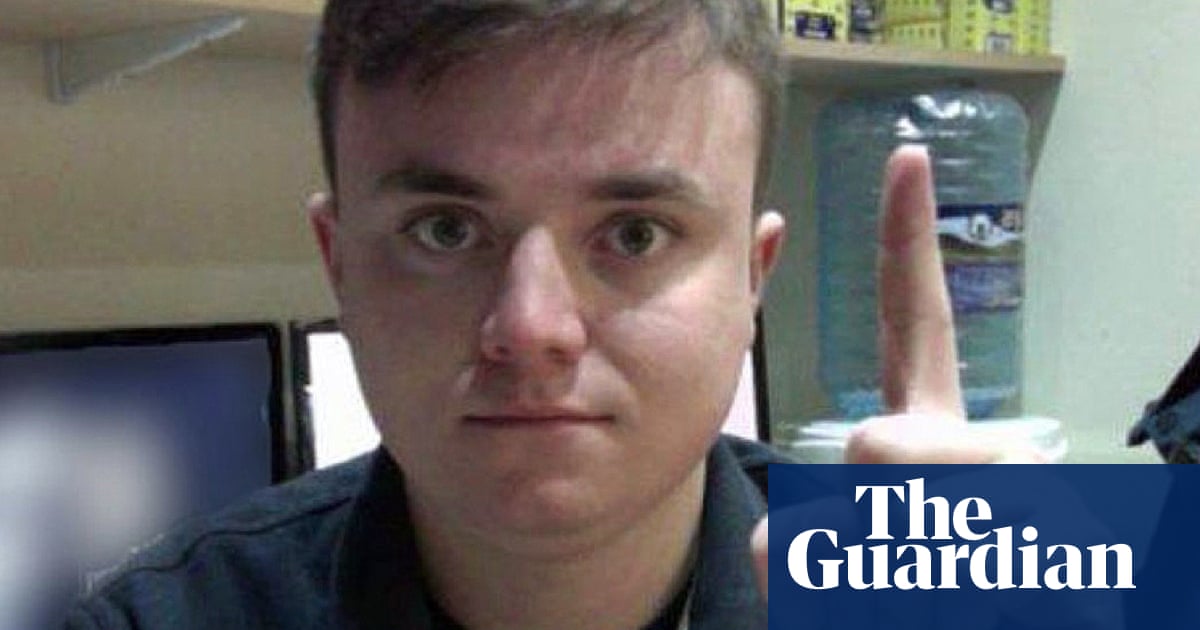 A neo-Nazi who admitted plotting the murder of the Labour MP Rosie Cooper has been sentenced to life in prison, with a minimum term of 20 years.
Jack Renshaw, 23, bought a 48cm (19in) gladius knife to kill the West Lancashire MP and a female police officer against whom he had a grudge.
The Old Bailey was told Renshaw, from Skelmersdale, Lancashire, had admitted making preparations to kill his local MP in 2017 and making a threat to kill Detective Constable Victoria Henderson, who was investigating him.
The judge, Mrs Justice McGowen, said Renshaw had shown extremist beliefs from a young age and attempted to "damage an entire system of democracy". She said he was a high risk to the public and a "dangerous offender".
Of the public servants he threatened, she said they had shown "dignity and bravery. You have not defeated them."
The plan was scuppered by Robbie Mullen, who was at a meeting in a pub when Renshaw said he was going to kill Cooper.
McGowen said: "You are young, naive and come from a troubled background. I take that into account … You are an intelligent young man. You are young, but you know full well what you have done."
McGowen proceeded to set the sentence at life with a minimum term of 20 years to serve.