Man Set to Marry Fiance After Fatal Car Accident Delays Wedding for 7 Long Years – The Epoch Times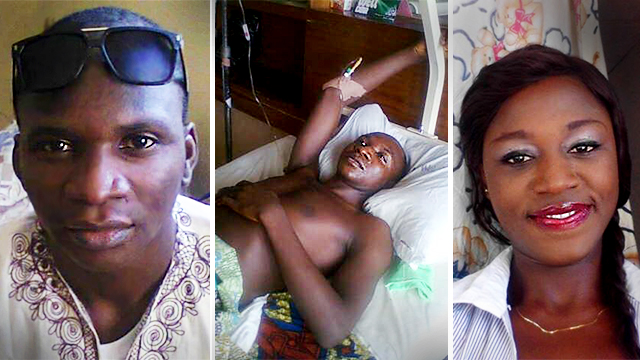 Zabrang Shehu was about to get in the car with his fiancé when a voice inside of him told him not to set foot inside. They were all set to formally meet her parents in preparation for their upcoming wedding and were ready to hit the road. Little did he know that, as fate would have it, a motor vehicle accident would nearly claim his life that day and postpone their wedding day for seven whole years.
Shehu had prophetically announced his wedding date to his parents even before he had found the woman he would marry: December 28th, 2012, was the day, a forecast that he said was "fixed by faith." It didn't turn out that way exactly, but he wasn't far from hitting the mark.
At the time, Shehu was a top student studying archaeology at Ahmadu Bello University as well as the youth president of his church in Kaduna, Nigeria.
He soon met Rahab Mercy Yohann, a member of the same church and a student at Nuhu Bamali Polytechnic, not far from where Shehu was studying. He shared his intentions to marry her, they both agreed to pray on it, and they started courting a month later.
Then came the day in April, "Good Friday," as he called it, when Shehu and Mercy set out to her parents' home for a formal introduction—that fateful day when Shehu refused to get in the car. Yet, fate had its own plans nonetheless.
"As my fiancée stepped into the car, I followed suit," Shehu explained. "No sooner had I sat in that car than [sic] I felt something within me telling me not to get into that car with her. I now disembarked and told her that we were not traveling in the same car. She asked why and I told her I was sorry but my spirit was not at peace with it."
Shehu got out and told Mercy that he would meet her at her parents' home. Shehu hitched a ride with a friend named Polycarp in his 14-seat bus instead. He sat near the door and operated the arm switch as passengers boarded. Then, as Shehu explained, a strange incident occurred:
"A man came from nowhere and said he must join our bus. We insisted that he wouldn't but he kept disturbing us to help him […] shockingly the man demanded that he must seat where I was sitting. I couldn't believe such troublesomeness. I was angry."
A few minutes into their journey, one of the bus's tires burst, and in his panic, the driver hit the brakes, causing the bus to crash. The "troublesome" man who had insisted on having Shehu's seat was the only person killed in the accident.
"It remains an incident I will never forget," Shehu recalled. "He took my place. He exchanged his life for mine without knowing it. It was a Good Friday indeed for me! But I wish no one had died though! But seriously, God saved me."
Shehu and Mercy never did marry that year or, indeed, until seven years later. Instead, Shehu had been rushed to St. Gerard's Catholic Hospital, suffering a fractured pelvis and a burst bladder, which were to cause him agony and misery for years to come. Yet, Mercy stood by her fiancé through it all.
Mercy came to him at the hospital, and her devotion was what inspired his eventual recovery. "She was my angle, [sic]" Shehu said. "I cannot explain the kind of human she is. My heart's only response to her lavish love is gratitude."
After she completed her program at HND, Mercy visited Shehu and told him: "I know how I felt the day we agreed to settle down—an inner joy that I had never felt before all my life. I must make sure we complete what we have started. No matter how long it takes, no matter for how long you will be in this state, I will WAIT. I know you will recover. BE STRONG."
Those words were what gave him the strength to recover. Eventually, he was back on his feet again. And after seven long years of pain and healing, the couple are set to have their wedding on Saturday, April 27th of this year. May they enjoy many more years of happiness ahead.