Here are some elements to keep in mind ahead of the sentencing today.
Pell was convicted unanimously after a comprehensive five-week trial. This trial followed a mistrial, and a committal hearing. Jurors deliberated for almost four days; their decision was by no means rash. And throughout the five weeks, jurors were consistently directed not to make Pell a scapegoat for the church, and that it was not enough to believe the complainant or to think Pell was lying. They had to believe the abusing occurred beyond reasonable doubt.
It is not at all unusual in child sexual abuse cases to have a lack of corroborating witnesses. Abusers don't usually offend in front of others. But contrary to reports there was convincing supporting evidence from the some 14 witnesses called, including from former choirboys and clergy.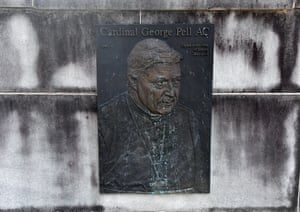 We heard that the priests sacristy, contrary to the defence's claims, was not always bustling or a "hive of activity". We heard that sometimes choirboys became rowdy, moving out of the procession. We heard it was not immediately customary after Pell became archbishop of Melbourne for him to remain on the front steps of St Patrick's cathedral while the choir processed out of the building after mass. We heard evidence that, contrary to Pell's claims he had "nothing to do with" the choir or the boys, he would pop in to their robing room and interact with them after mass.
These are just a few points to make clear amid some of the reporting over the past two weeks, reports that largely came from people who did not spend any time in the court. There have been many legal experts speculating about the success of an appeal already. Those present in the court witnessed chief judge Peter Kidd run a meticulous, considered and procedurally rigorous trial. To be confident of Pell's acquittal at any appeal seems brazen.
At the sentencing hearing on 27 February Pell's defence barrister, Robert Richter, argued Pell's sentence should be on the "lower end" because there were "no aggravating circumstances" to one of the offences. It was "no more than a plain vanilla sexual penetration case where the child is not actively participating," he said. He later apologised for the comments.
Meanwhile, prosecutor Mark Gibson argued Pell should be given a significant sentence, describing the offences as "humiliating and degrading towards each boy".