Ethiopian Airlines crash: Seven Britons killed in Addis Ababa-Nairobi flight accident, official announces – The Independent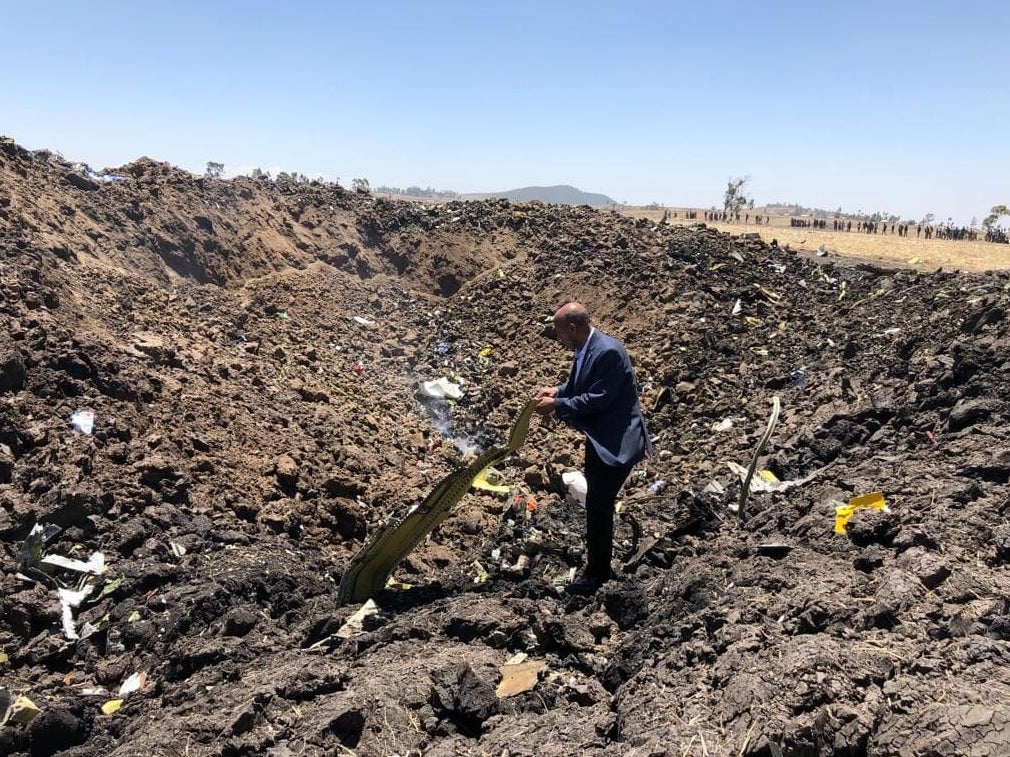 Seven British citizens were killed in the Ethiopian Airlines crash that left all 157 people on board dead, James Macharia, Kenya's transport secretary, has said.
The flight crashed six minutes after it took off from Bole International Airport at 8.44am on Sunday.
The plane was travelling to Nairobi in neighbouring Kenya. 
It is believed to have been carrying 149 passengers and eight crew members.
People from over 30 different nationalities were on board the plane.
The crash victims include 32 Kenyans, 18 Canadians, nine Ethiopians, eight Italians, eight Chinese citizens, eight US citizens, seven French citizens, six Egyptians, five Dutch citizens, four Indians, four people from Slovakia, three Austrians, three Swedes, three Russians, two Moroccans, two Spaniards, two Poles and two Israelis.
Belgium, Indonesia, Somalia, Norway, Serbia, Togo, Mozambique, Rwanda, Sudan, Uganda and Yemen each had one citizen on board.
Four passengers  were listed as using United Nations passports.
Their nationalities remain unclear.
The airline's CEO, Tewolde Gebremariam, said the pilot manning the flight had an "excellent flying record" but had reported difficulties and requested permission to turn the plane back immediately before the accident.
Mr Gebremariam said the plane had no known technical difficulties.
It is not immediately clear what caused the crash.
Additional reporting by agencies
---
We'll tell you what's true. You can form your own view.
At The Independent, no one tells us what to write. That's why, in an era of political lies and Brexit bias, more readers are turning to an independent source. Subscribe from just 15p a day for extra exclusives, events and ebooks – all with no ads.