Murder charge dropped as search continues for Saso Ristevski's killer – Sydney Morning Herald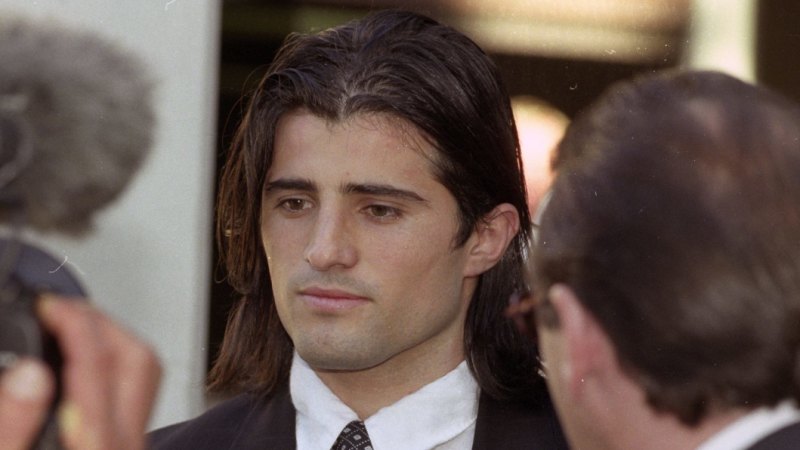 Loading
However the murder charge was dropped in the Supreme Court on February 8, with authorities confirming Murrell is no longer thought to be the gunman.
He remains before the court charged with robbery offences, including assault with intent to rob while in company, and causing wounding or grievous bodily harm.
Another man, Talatau Amone, now aged 42, was also charged in 2017 over Ritsevski's death, accused of being an accessory before the fact to armed robbery and remains on bail.
Homicide investigators are now searching for another person who is believed to have discharged the firearm.
Until they catch the suspected gunman, it is understood police will be unable to confirm if Ristevski's death was the result of a botched robbery or whether it was a targeted hit disguised as a robbery.
Loading
The death is being investigated by Strike Force Calligan, which was established by the NSW homicide squad, with assistance from detectives in the Lake Illawarra and Wollongong districts, to investigate a number of crimes in the Illawarra region.
The strike force is also investigating the alleged murder and disappearance of two other criminal figures, including the suspicious disappearance of Goran Nikolovski, who had links with the Comanchero outlaw motorcyle gang.
Ristevski and Nikolovski were originally associates through the drug trade but began feuding after they were both released from jail.
While investigators originally explored whether Nikolovski was linked to Ristevski's death, the theory was dropped after Nikolovski provided an alibi proving that, at the time of the shooting, he was dining at a Sydney restaurant with exiled Comanchero boss Mark Buddle.
Nikolovski disappeared on October 31, 2011, after leaving his house in Unandurra. His car was found burnt out at Macquarie Pass early the following day and he has not been seen since.
The second related death being investigated is that of Darko Janceski, 32, who was shot in the front yard of his home at Berkeley in April 2012. He was a disenfranchised Comanchero member.
It is alleged that Janceski's death was payback for Nikolovski's presumed murder.
Both Murrell and Mr Amone are next due to appear at Wollongong District Court on March 12.