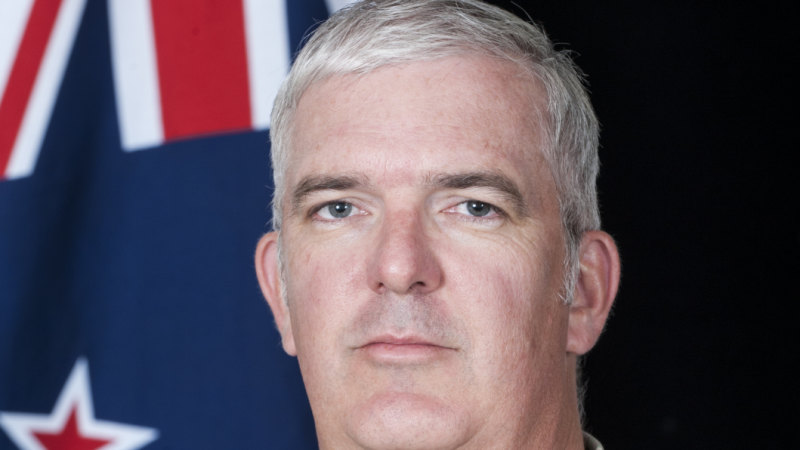 In October, Major Couchman raised more than $1000 as part of the Great Cycle Challenge for the Children's Medical Research Institute.
Major Couchman was posted to HQ Joint Operations Command in Canberra and lived with his family in the city.
"Our thoughts and our full support are with Aaron's family, friends and colleagues," Major General Boswell said.
Major Couchman joined the New Zealand Defence Force in 1990 and graduated into the Royal New Zealand Electrical and Mechanical Engineers in 1991.
Before his posting to Canberra, Major Couchman held senior positions at the Training and Doctrine Command in Waiouru and oversaw the withdrawal of the New Zealand Army from East Timor in 2012.
Three generations of Major Couchman's family have served in the military. His grandfather, Harry Hickling, fought on the Western Front in World War I, while his father, Stewart Couchman, is a Vietnam veteran.
Chief executive of Pedal Power ACT Ian Ross said it was tragic news and the organisation sent its sincere condolences to Major Couchman's family and friends.
"The crash occurred on a road that is commonly used by Canberra riders. It is deeply felt as we know it could have been any one of us on that road on Saturday," Mr Ross said.
He said that over the past 18 month, four cyclists have been killed on local roads.
Phoebe Dunn, the chief executive of the Amy Gillett Foundation promoting a safer national cycling environment, said that all road users have a responsibility "to look out for each other".
The foundation was created to honour champion Australian cyclist Amy Gillett, who was hit and killed by a motorist while training on the public road in Germany in 2005.
"Drivers need to be vigilant and on the lookout for cyclists at all times, and give them the space they are required to by law," she said.
Police have charged the 38-year-old truck driver involved in the Federal Highway crash.
"Following inquiries by the Lake Illawarra crash investigation unit, the man was arrested and taken to Queanbeyan Police Station where he was charged with dangerous driving occasioning death, and negligent driving occasioning death," police said in a statement on Sunday.
The Glendenning man was bailed and will appear at Queanbeyan Local Court on Monday, March 25.
Mr Couchman was a regular cyclist and as recently as Wednesday February 6 had logged a 13.3km training ride along the Federal Highway from Watson to Eaglehawk and return.
The highway is generally regarded as a reasonably safe place to train by experienced cyclists because of the generous width of the dual carriageway's breakdown lane.
Jasper is a reporter for The Canberra Times.