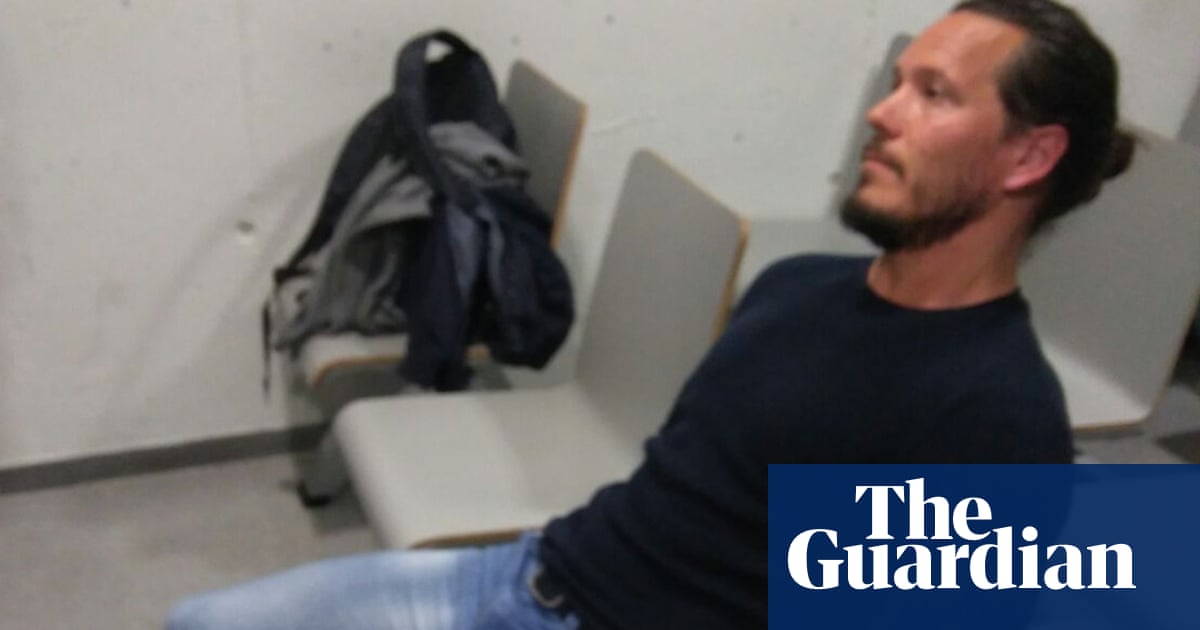 A man who was a suspect in the murder of Stephen Lawrence has gone on trial accused of being one of the ringleaders of a conspiracy to supply "huge quantities" of cannabis resin.
Jamie Acourt, originally from Eltham, south-east London, was extradited from Spain, where he allegedly lived in hiding for more than two years, using the alias "Simon Alfonzo".
Jurors were warned before the trial began at Kingston crown court on Wednesday that Acourt, 42, was never convicted over the racist attack in 1993.
Prosecutor Crispin Aylett QC said Acourt was integral to the "long-running conspiracy to supply huge quantities" of hashish between London and South Shields, for which his brother, Neil Acourt, 43, has already been convicted.
Opening the case, Aylett said: "Since the delivery men were taking most of the risks and the defendant and his brother were receiving the money, the prosecution allege that the defendant and his brother must have been the ringleaders.
"That the defendant and his brother were at the heart of what was going on is also apparent from the fact that among the delivery men were the fathers of their respective partners."
Lee Birks, 57, is the stepfather of Jamie Acourt's partner, while Jack Vose, 65, is Neil Acourt's father-in-law, the prosecutor said.
As well as warning jurors they should consider the case solely on the evidence before them, Judge Peter Lodder QC asked them to notify him if they were serving or retired Metropolitan police officers.
He said: "The defendant in this case is Jamie Acourt. His name may be familiar to you because it has been alleged that he played a part in the murder of Stephen Lawrence in 1993.
"He has never been convicted of any offence arising out of the investigation arising out of that death."
No jurors raised any issues and 12 were sworn in.
Acourt has always denied involvement in the racist attack, in which a group of white men fatally stabbed Lawrence in Eltham in 1993.
Acourt has pleaded not guilty to one count of conspiracy to supply the class B drug between 1 January 2014 and 2 February 2016.
Police raided his home in Bexley, south-east London, where he lived with his partner, Terri-Ann Dean, and their two children, the prosecution said.
Aylett said Dean returned home, rang Acourt, and passed the phone to an officer, who told him to return or hand himself in to a police station.
"The defendant did neither of those things. Instead, he went to Spain – where he remained for over two years," the prosecutor said.
On 4 May Acourt was arrested in Barcelona, where he had been using the Alfonzo alias, in which he also held a false passport, said Aylett.
From July 2014, undercover officers watched the movements of the defendants. Officers recorded at least 34 return trips to ferry money or resin during a two-year period.
Vose was arrested in South Shields with 100kg of hashish, worth an estimated £200,000, in his white van in February 2016.
Six men, including Neil Acourt, Vose, of Bexley, south-east London, and Birks, of Orpington, Kent, have already been convicted and sentenced over the conspiracy.
The trial of Jamie Acourt, currently of no fixed address, continues.