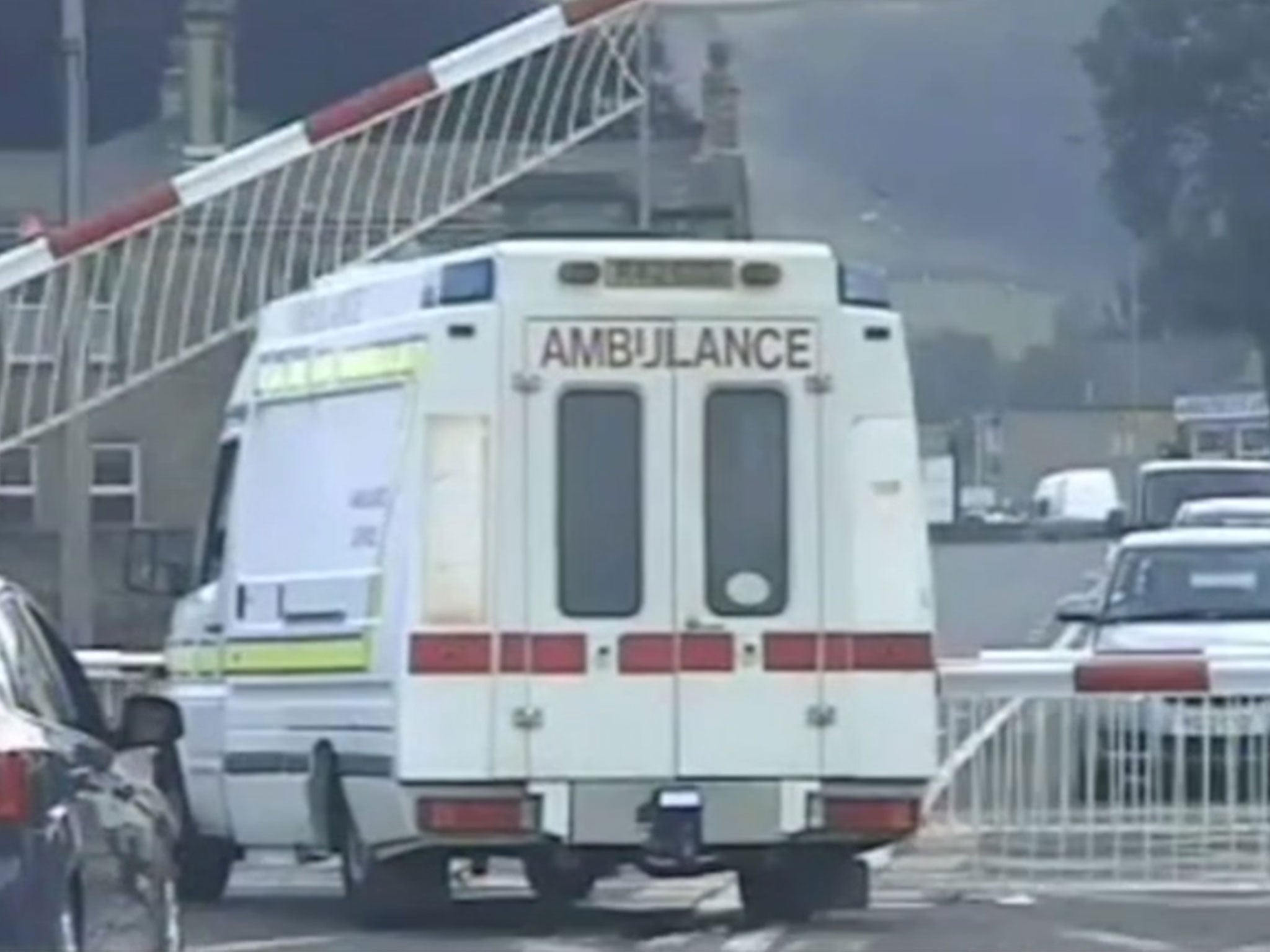 A driver, who could have caused "untold carnage" when he smashed through a railway barrier and ditched an ambulance in the path of an oncoming train, has been jailed.
Shane Hughes led police on a chase for 37 miles before he abandoned the decommissioned emergency vehicle at a level crossing in Kildwick, North Yorkshire. 
In dash-cam video footage of the July pursuit, released following his conviction, the 41-year-old can be seen driving at speed the wrong way around a roundabout as he is followed by officers.
Met with a closed level crossing in his path, Hughes crashed through the barriers and stopped the ambulance on the tracks. 
As a train approached at 70mph, he abandoned the vehicle and ran away. 
An officer can be heard in the footage worriedly urging one of his colleagues: "Watch the train mate, watch the train, just see if there's a train mate."
Police are then seen frantically waving in a bid to warn the train driver of the danger ahead, as the three-carriage passenger service speeds past, narrowly missing the vehicle.
Hughes, of Halifax, pleaded guilty to several driving offences and one count of theft over the incident and was jailed for 22 months at Bradford Crown Court. 
Judge Jonathan Rose told Hughes his actions constituted the worst case of dangerous driving he had ever seen.
Following sentencing, traffic constable Gemma Brett, of North Yorkshire Police, said: "On the day of these offences, Shane Hughes put numerous lives at risk and could have caused untold carnage.
"His actions were totally irresponsible, illegal and focused entirely on himself with no thought whatsoever for the safety of anyone else. The sentence handed to him today shows that the courts, as well as the police, are determined to keep North Yorkshire's communities safe by getting offenders like Hughes off our roads."
Hughes was also banned from driving for six years and 11 months as part of his sentence, the force added in a statement.