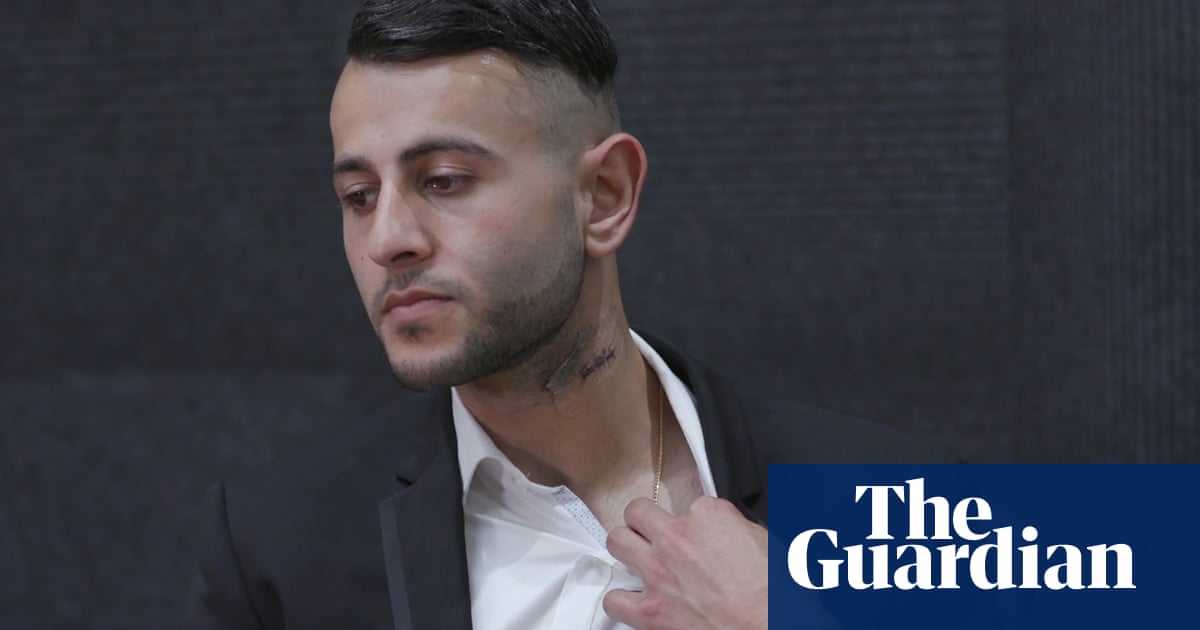 A security guard who rushed to a burning car to lend a hand during Melbourne's Bourke Street rampage has recalled how he was attacked by knife-wielding Hassan Khalif Shire Ali.
Shadi, 26, on Wednesday gave his account of the confrontation that left him fearing for his life.
"I thought there were innocent people in the vehicle," he said in a video distributed by Victoria police. "I tried to go to assist and then I realised I didn't know what was going on.
"There was a loud explosion, everyone screaming, running. Then, out of nowhere, I got attacked … from the guy running around stabbing people."
In an unsteady voice, the Hampton Park man, who did not want to give his surname, said his main concern was to prevent more people getting hurt.
But then he also fell victim to 30-year-old Shire Ali.
"He stabbed me, tried to kill me," Shadi said. "He hit me in the neck. Luckily I got away.
"I just had to get out of there. If I stayed, different story. I am very lucky to be alive."
Shadi said he noticed emergency personnel arriving to apprehend the knifeman as he held his jacket around his neck to stop the bleeding.
He also offered his personal thanks to a police officer who then held his neck all the way from Bourke Street to the hospital to put pressure on the wound.
"No one deserves to get hurt in our city," said Shadi, who hopes to become a police officer himself. "What happened on Friday just makes me want to protect and serve the public."
Shire Ali's attack killed much-loved Melbourne restaurateur Sisto Malaspina, 74.
Tasmanian businessman Robert Patterson, 58, was also injured in the incident and was released from hospital on Tuesday.
Shire Ali, whose passport was cancelled by authorities in 2015 amid concerns the Somali-born man would try to go to Syria to fight for Islamic State, was shot by police and died later in hospital.