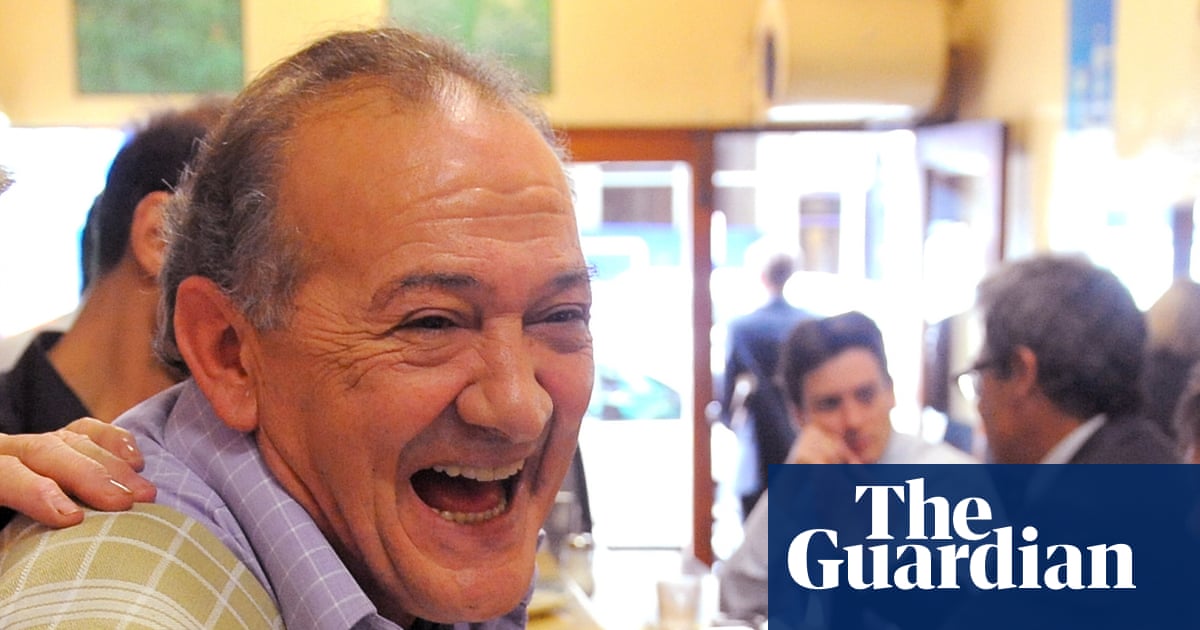 The man killed in Melbourne's Bourke Street attack has been identified as the owner of a well-known Italian restaurant in the city centre.
Sisto Malaspina, who has run Bourke Street's Pellegrini's cafe since 1974, was fatally stabbed by Hassan Khalif Shire Ali on Friday afternoon in what is being treated as a terrorist attack.
Pellegrini's was closed on Saturday morning, as mourners gathered outside.
The Victoria police chief commissioner, Graham Ashton, said the force was still contacting family members and would not be able to formally identify the victim until Saturday afternoon. He said the victim was a 74-year-old man who worked in the city.
Considered a Melbourne institution, Pellegrini's was one of the first venues in the city to install an espresso machine. Its proximity to the Victorian parliament has made it a popular venue among the city's movers and shakers.
Ashton said the two others injured in the attack were a Tasmanian man and a resident of Hampton Park, in Melbourne's south-eastern suburbs. The Tasmanian man has been identified as Launceston businessman Rod Patterson.