How the murder of Jamal Khashoggi finally put the spotlight on UK arms sales and the war in Yemen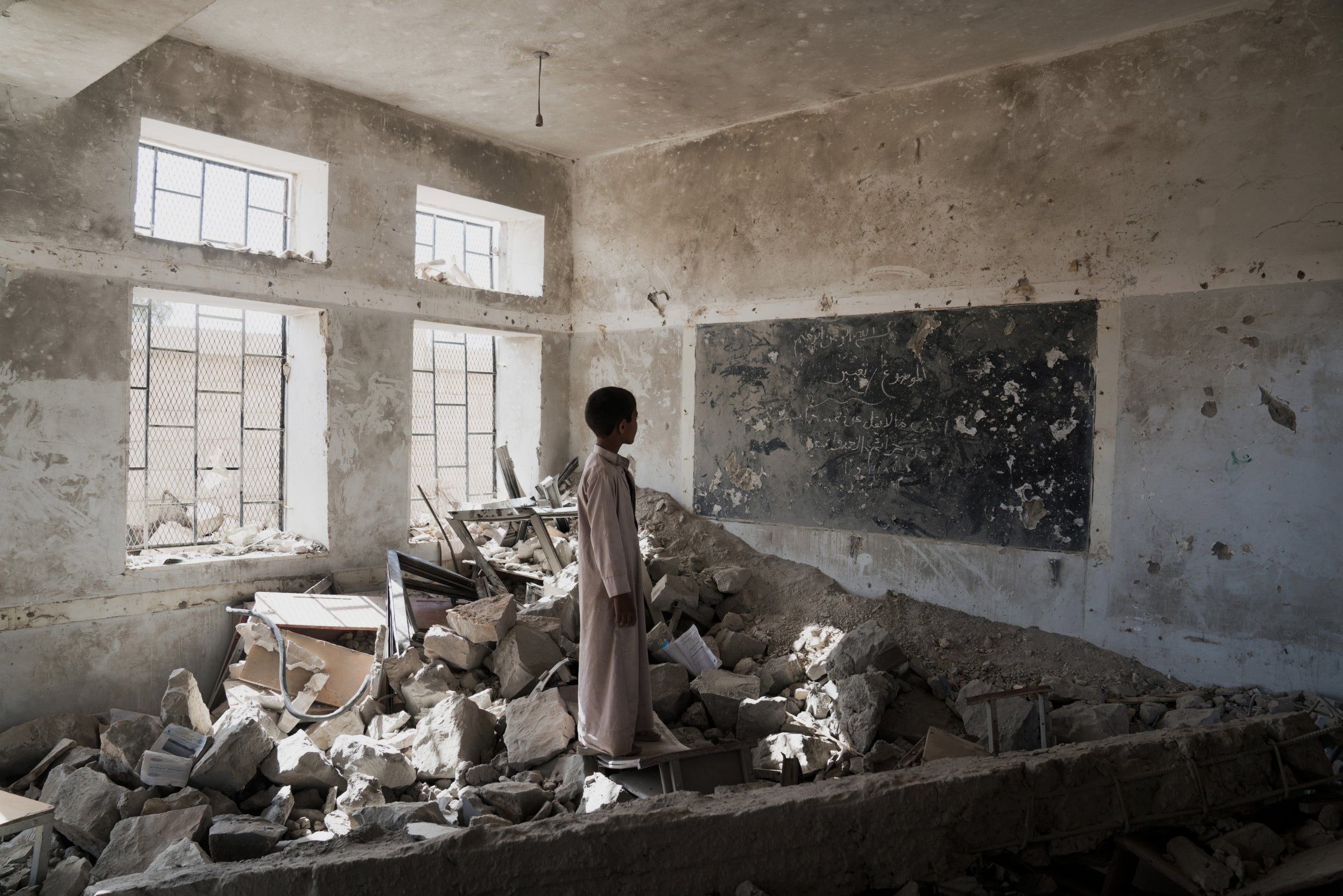 The gruesome murder of exiled Saudi journalist Jamal Khashoggi has sparked debate about US and UK arms sales to Saudi Arabia in ways that four years of war in Yemen have failed to do.
Yesterday, the matter was debated in Parliament with renewed focus. And last week, something rather unusual happened: a member of the British military establishment – Brigadier John Deverell, former defence attache to Riyadh, no less – spoke out against British policy on the Radio 4 Today programme. Stating quite clearly and simply that "we're deeply complicit in the war", a conclusion the UK government has strenuously trying to avoid for the past four years.
His intervention was also unusual in a couple of further respects. The Brigadier curtly dismissed as "complete rubbish" the claim that if the UK stops selling weapons to Saudi Arabia, Russia and China will step into the gap. He was clear that the effectiveness of suspending arms sales – unilaterally, if necessary – would be swift and significant: once existing Saudi stocks run out, "that would be it". A halt to sales, combined with pressure on the Saudis to take concrete steps to pressure the Yemen government to negotiate with the Houthis – could end the war in Yemen.
And when Today presenter John Humphries intervened to make the government's case in response, by repeating that an end to arm sales in this way would hit British jobs, the Brigadier refused to pander to the ideological tug, though he openly recognised that there would likely be some "furious lobbying" by the arms industry to continue sales.
As a long-standing researcher of UK arms export policy, this intervention was music to my ears. At last, someone from the British establishment was giving a description of policy and practice that I recognised.
This moment may represent a turning point the debate about arms sales to Saudi Arabia, not least because the government is now having to resort to the tired old argument "if we don't sell, someone else will" – an indication that it is scrabbling around for a justification.
Nonetheless, it also gives me pause for thought, for three reasons.
First, NGOs, activists, journalists and academics have been saying exactly what the Brigadier said for decades. There has been long-standing criticism of arms sales to Saudi Arabia, including the mention of endemic corruption. Detailed analysis of the economic arguments has long drawn us to the conclusion that government support for the industry is far out of proportion to its economic contribution. Yet these voices have not been loudly heard in mainstream public debate. It is an indictment of the state of British public debate and democracy that such claims only gain prime-time resonance when made by a military man. 
Second, the calls for a halt to arms sales today are based on shared outrage about one horrific murder. But the UK has already arguably been breaking the law for the past four years by continuing to supply weapons to Saudi Arabia for use in the war in Yemen.
The UK's rules state that it won't supply weapons where there is a "clear risk" they might be used in serious violations of international humanitarian law. While I welcome any development that puts UK export policy under the spotlight and increases momentum for a halt, the controversy over the murder of Khashoggi makes a mockery of the government's claim to exercise a rigorous control regime.
Third, the manner of Khashoggi's death was horrific. It is worth remembering, as we shudder in contemplation, that thousands of Yemeni civilians have been dismembered by UK and US supplies. 
Support free-thinking journalism and subscribe to Independent Mindsd bombs, and continue to live in fear of further air-strikes, including many women and children.
The murder of a single male journalist has sparked a long-overdue crisis over the war in Yemen and the sale of UK arms. That is a telling sign of how masculinised over conflict and human rights has become.
Dr Anna Stavrianakis is senior lecturer in international relations at the University of Sussex
---
The Independent has launched its #FinalSay campaign to demand that voters are given a voice on the final Brexit deal.