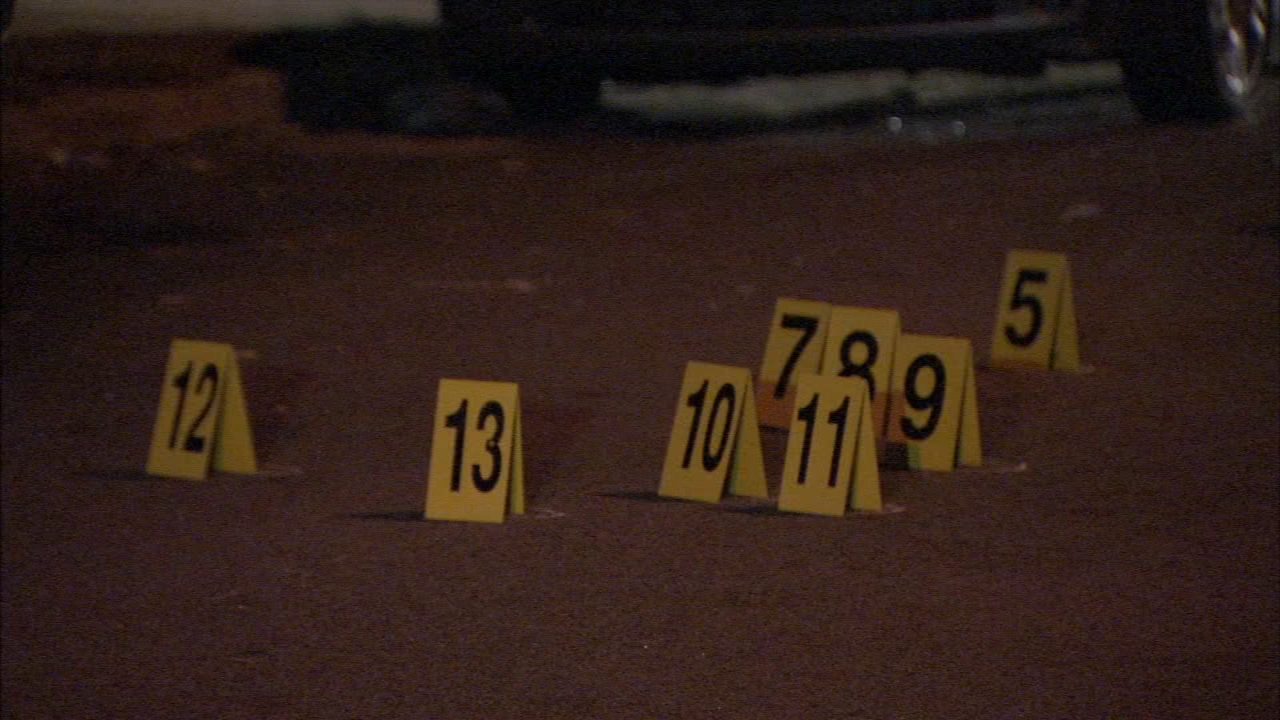 PHILADELPHIA (WPVI) —
A burst of violence Monday night in Philadelphia killed 3 people, in separate incidents, in separate neighborhoods all within the span of an hour.
The most severe was at 11th and Wyoming in the Logan section where two teenagers and a man in his 20's were shot inside an SUV, just after 6 p.m.
The 16 and 17 year old are in stable condition at Albert Einstein Medical Center. The man died at the scene.
Police Commissioner Richard Ross responded to the scene
"Homicide's kind of busy after a very quiet weekend," said Ross. We've got to do more, got to do better."
Homicide detectives were also investigating a murder on the 1200 block of West Tucker Street in North Philadelphia.
A man in his 30s was shot once in the head around 6 p.m.
Lastly, gunfire claimed another life in the Wynnefield section of Philadelphia.
Police say a 29-year-old man was shot in the backside at 7 p.m. on the 5400 block of Euclid Street.
There have been no arrests so far in any of these killings.
(Copyright ©2018 WPVI-TV. All Rights Reserved.)