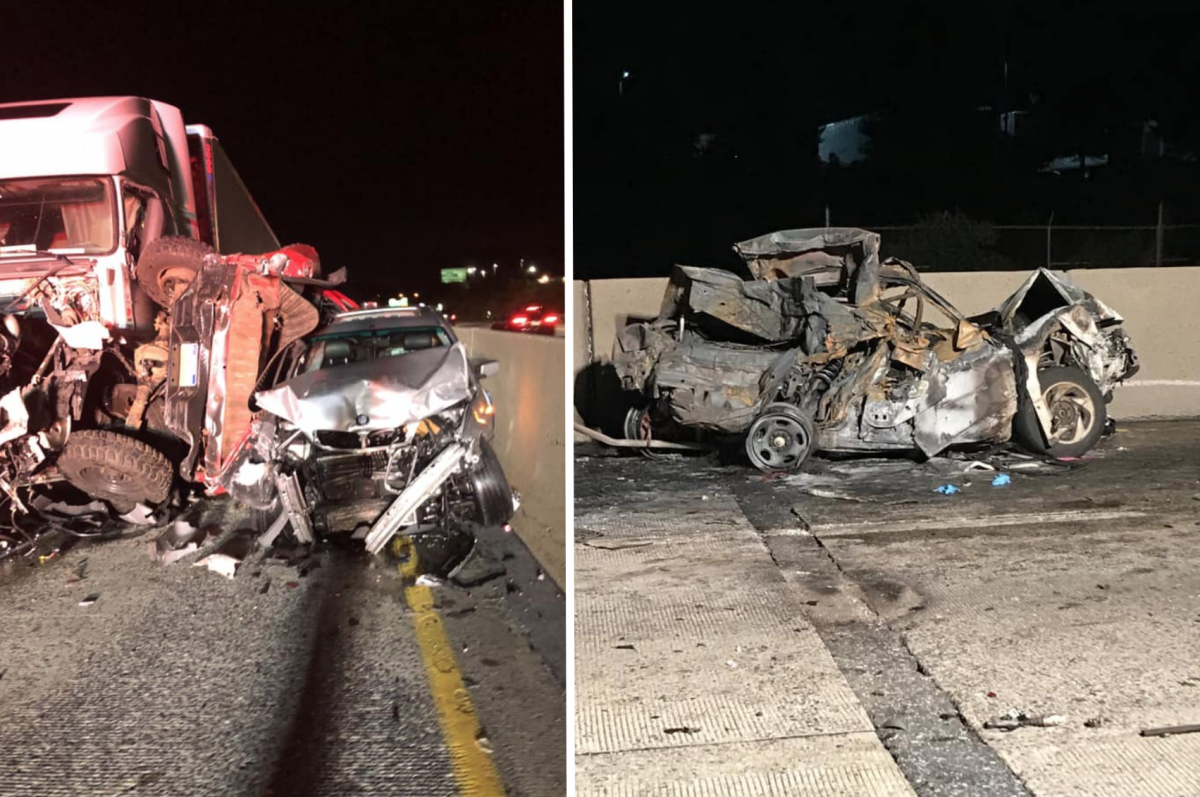 The driver of a tractor trailer was found to have caused a deadly 11-car accident on Interstate 83 in Pennsylvania on Oct. 12, according to police.
Jack Edward Satterfield III, 29, from McComb, Mississippi, was driving in the left lane under the influence when he slammed into the back of other drivers' vehicles, reported WHTM.
Three people were killed, including 22-year-old Ethan VanBochoven from Pompton Plains, New Jersey, 24-year-old Zachary Lybrand of Middletown, Pennsylvania, and a 1-year-old baby girl, who was also from Middletown. Six other people were injured and transferred to the hospital.
The accident occurred on the northbound side of I-83 near around 8:30 p.m. near Union Deposit Road. Northbound lanes were closed until early morning on Oct. 13, and the southbound lanes were delayed.
Photos of the accident showing the devastation were posted on Facebook by the Colonial Park Fire Co. #1 in Harrisburg.
"This accident is one of the most significant and deadly in over the last twenty years or longer," the fire company wrote.
PennLive reported that this area of I-83 leads into a construction project that plans to eventually widen the road to three lanes on both sides of the interstate.
A man who was driving a large pickup truck told ABC27 that he had been stopped for the construction on the highway at the time of the accident. Suddenly he heard tires squealing on the road behind him and he was hit from behind, flipping his truck around and on its side and pinning him and another car between the median and the tractor trailer.
He and his girlfriend were able to climb out of the truck through a window, while the other driver was forced to crawl out of the sunroof.
Two vehicles involved in the accident caught fire, and foam was used to put out the fires and help contain fuel spills. The investigation into the crash continues.
Charges were filed against Satterfield, including homicide by vehicle, driving under the influence, and accident involving death or personal injury without being properly licensed, according to PennLive.
The tractor trailer driver was held at the Dauphin County Prison. He was arraigned on the morning of Oct. 13. and denied bail.