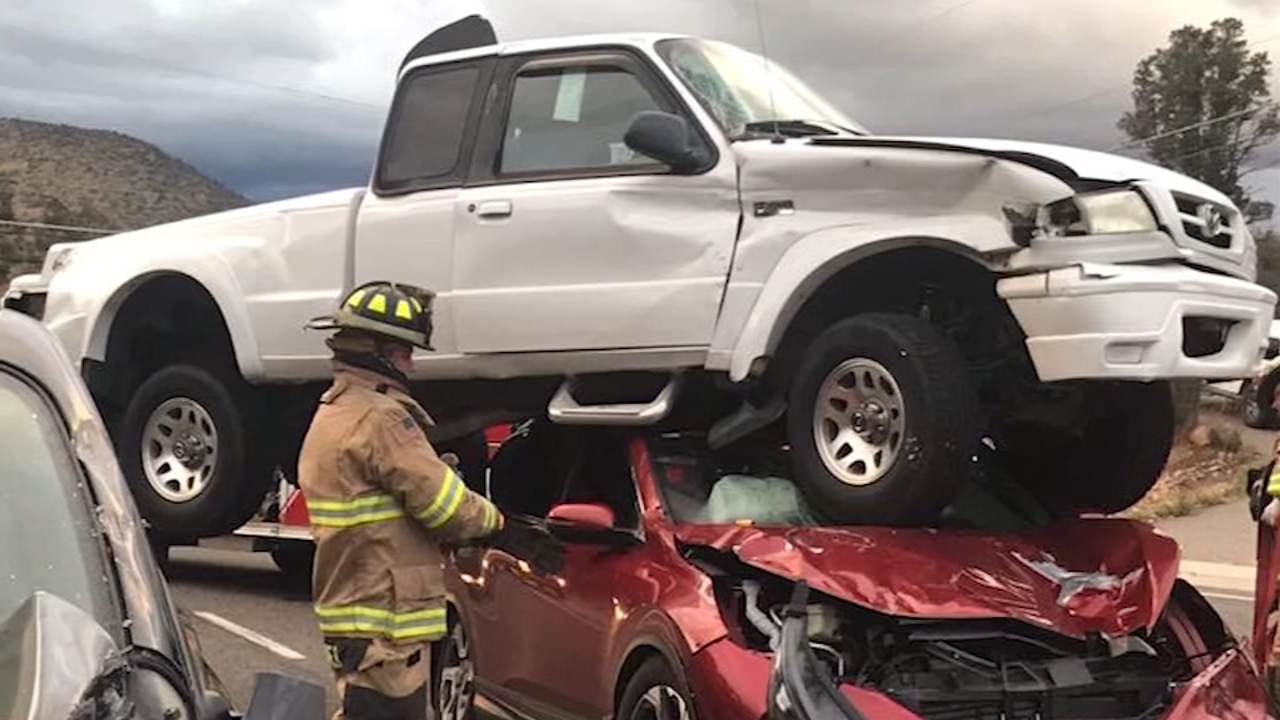 YAVAPAI COUNTY, Arizona —
A three-vehicle accident in Yavapai County, Arizona ended with a truck landing on top of a car Sunday night. Amazingly, no one was hurt, according to CNN.
Deputies from the Yavapai County Sheriff's Office took photos and posted them on Facebook. Authorities said the truck flipped through the air and ended up landing on top of the car in perfect balance.
The woman driving the white pickup told authorities a truck traveling in the lane next to her hit her truck and caused her to lose control. She said she then hit another car head-on, which caused her truck to flip and land on top of the red sedan.
All occupants in the three vehicles – two people in the red sedan, plus one each in the black car and white truck – were unharmed.
Officials said everyone involved in the accident was wearing seat belts, and that helped prevent any fatalities.
First responders are using this freak accident as another example to remind drivers to buckle up to help save lives.