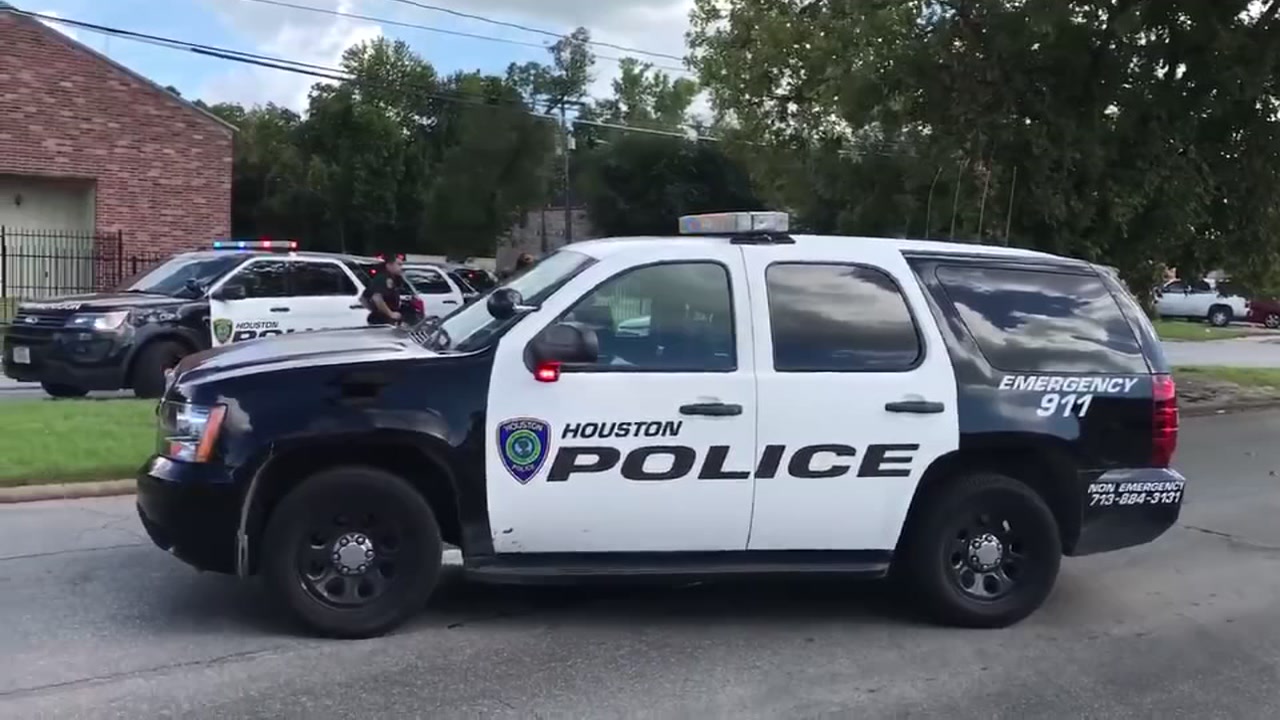 HOUSTON, Texas (KTRK) —
A father of two was shot and killed inside his parked car Saturday afternoon. Three men standing by the car were wounded in a drive-by shooting.
Police describe the shootings as targeted, and related to another shooting minutes before on the parking lot of Pappasito's and Pappadeaux restaurants in the 2500 block of the 610 South Loop.
There, customers are said to have sought cover when gunfire erupted. One person was said to have been targeted on the parking lot. Inside a red Lincoln Navigator were 3 men in their 20s.
"These shootings were not random," said HPD Executive Chief Troy Finner. "And we believe they are connected to gangs."
RAW VIDEO: HPD press conference on 2 possible gang-related shootings
No one was hit during the parking lot gunfire, but it continued on Cullen Boulevard at Ward Street.
Outside of a gas station, a man identified by family as Decarlo Washington was shot and killed. Three other men were struck. All are hospitalized, with one reported to be in critical condition.
HPD officers responding to a shooting at 6802 Cullen. One victim deceased, three other victims transported. HPD Asst. Chief T. Finner and PIO Smith are enroute. #hounews CC10

— Houston Police (@houstonpolice) October 6, 2018
Cullen Boulevard has been the setting for gun violence over the years. Even so, "Four people shot stands out for any community, and we need people to identify who's behind this," said Finner.
It's not believed any of the victims on Cullen were at the restaurant location. The suspects are said to be the same in both cases.
Washington leaves behind a 5-year-old-son and a 1-year-old daughter. The mother of the little girl denies he had any gang connection.
"He had just left the house before this happened," she said. "My daughter was supposed to have been with him."
(Copyright ©2018 KTRK-TV. All Rights Reserved.)