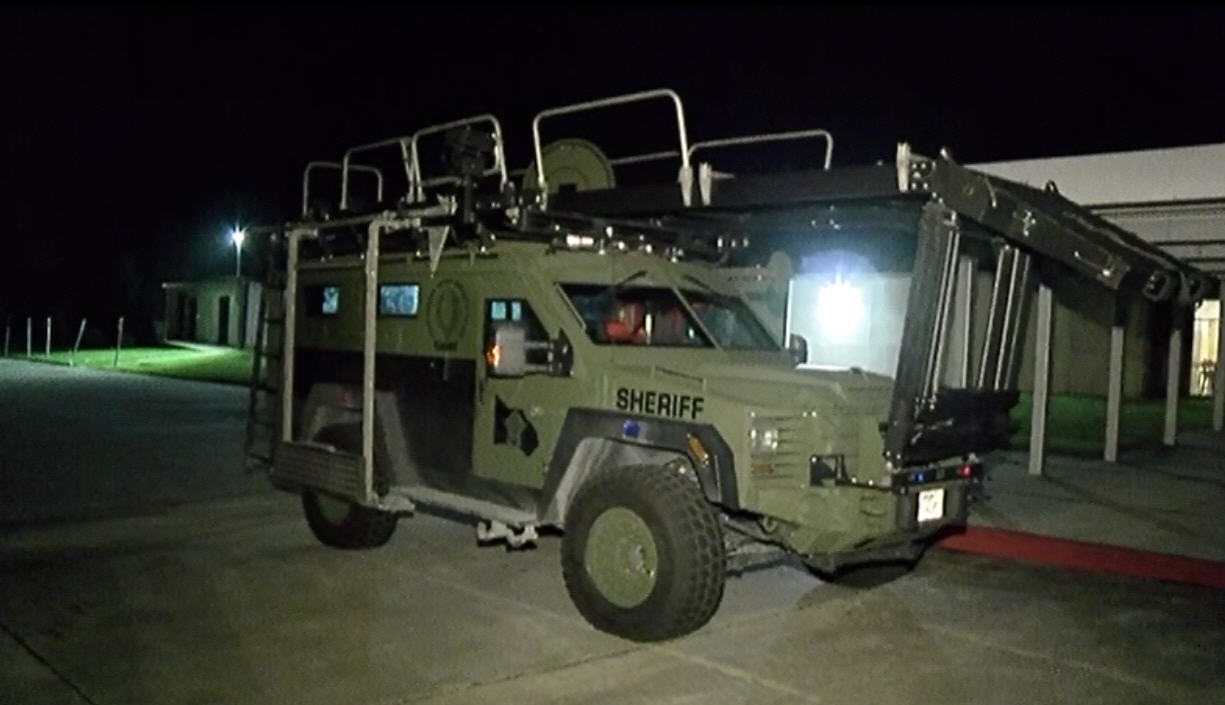 Police cornered a man accused of firing shots at officers in Montgomery County to a home late Sunday after he spent more than 24 hours on the run, officials said.
Nolen Goodman, who police said has a history of arson and threats, is believed to have spent most of the evening holed up in a home along the 12300 block of FM 149 after his latest run-in with the law Saturday night, according to the Montgomery County Sheriff's Office.
Montgomery Police Department officers tried pulling Goodman over for a traffic violation on Highway 105 West around 9 p.m. Saturday.
But the driver refused to stop and instead turned south on FM 149 and led authorities on a chase. The Montgomery County Sheriff's Office eventually joined the pursuit and laid out spikes to stop the vehicle, which crashed outside a home along FM 149.
The wreck didn't end the chase, as the driver – later identified as Goodman – bailed out and fired shots at police before running away, according to the sheriff's office.
Officers called in a Department of Public Safety helicopter and brought in a county SWAT team. Police searched nearby buildings and scoured the woods around them. But they couldn't find the wanted man, though they detained a female passenger in his car.
Police returned to the same area of FM 149 on Sunday night after receiving a tip that Goodman was back. A woman identified as Goodman's girlfriend was detained at a nearby residence around 10:30 p.m., officials said.
As of 11 p.m., Goodman refused to come out of the home, officials said.
Previously, the 34-year-old suspect was convicted of arson in Montgomery County, and had drunk driving and burglary convictions in Harris County.
At the time of Saturday's incident, Goodman was already wanted in Harris County on a misdemeanor terroristic threat charge after he allegedly vowed to kill his uncle, according to court documents.
The wanted man's family took it seriously, telling police they thought he was capable of – and would – carry out the threat.
Before that, according to court filings, security cameras caught Goodman apparently firing shots at his uncle's home.
Authorities described him as bald and last seen wearing blue jeans and a white T-shirt.
Nicole Hensley contributed to this report.